Dependable and Accurate Appraising in Middle Georgia
You need a real estate appraisal Service that is backed by the experience of thousands of appraisals in the Middle Georgia area. You need Hester Appraisals & Consulting.
We specialize in appraising:
Single Family Residences (including executive homes, farms, and lake front homes)
2-4 Family Residences
Vacant Land (residential lots to multi-thousand acre tracts)
Commercial Properties (including churches, apartment complexes, professional offices, convenience stores, etc.)
We provide a variety of appriasal services
Mortgage Lending (Conventional, FHA, & USDA)
REO and Foreclosure
Relocation Appraisals (ERC)
Appraisal Reviews
Pre-construction
Pre-listing Services (for home owners and real estate sales persons)
House Measuring Service
PMI Removal
Estate Settlement
Divorce Settlement
Trusts
Debt Assistance
You need an appraisal company that uses all available resources for real estate sales information. Hester Appraisals uses the local multiple listing service as well as multiple sales databases for assured access to the most relevant information available.
You need an appraisal company that has built its reputation by providing the best appraisal service in the Middle Georgia area. You need an appraisal service that communicates with you through every step of the appraisal process. By doing so, we can assure that your appraisal needs are accurately met in a timely manner.
Your business will clearly benefit in service, time, and profits by having Hester Appraisals serve your appraisal needs.
Fill out the form below so you can get started using the most comprehensive appraisal service in Middle Georgia.
Real Estate appraisers Member: Dublin, GA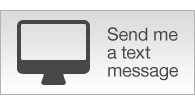 Today's Rates
| Mtg Loan | Rate | APR |
| --- | --- | --- |
| 30-yr Fixed | 3.97% | 4.1% |
| 15-yr Fixed | 3.23% | 3.4% |
| 1-yr Adj | 2.74% | 3.4% |
* national averages
Got a Question?
Do you have a question relating to real estate appraisals? We can help. Simply fill out the form below and we'll contact you with the answer, with no obligation to you. We guarantee your privacy.
Mortgage And Real Estate News:
&nbsp
MBS RECAP: Slightly Stronger, but Far From Finding Answers
4/27/2017 5:20 PM
Posted To: MBS CommentaryBond markets have a question. Will we or won't we be heading back into the sideways, post-election rate range? for top tier mortgage rates, the range is roughly 4.125-4.25%. For 10yr yields, it's the 2.3-2.6% range that we've been discussing for months. Today's trad...Read More
&nbsp
Mortgage Rates Fighting to Stay Near 2017 Lows
4/27/2017 4:24 PM
Posted To: Mortgage Rate WatchMortgage rates moved lower today, following a policy announcement from the European Central Bank (ECB). Some investors were concerned the ECB might begin sprinkling in clues about rate hikes or an early end to bond buying programs, but there was no such drama in the announcement or...Read More
&nbsp
Painfully Low Inventory Saps Pending Home Sales
4/27/2017 9:28 AM
Posted To: MND NewsWireIs there mostly good news in the negative number for March pending home sales? The National Association of Realtors says yes. The NAR"s Pending Home Sales Index (PHSI) dipped by 0.8 percent to 111.4 in March from 112.3 in February but NAR says, while this was a slight decrease in momentum, "pending...Read More
&nbsp
Vendor Updates; Servicing: Who"s Brokering, Buying, Selling, and Why?
4/27/2017 9:20 AM
Posted To: Pipeline PressIn a recent survey, 97% of millennials said that they were tired of being surveyed. Seriously, well that probably is seriously, according to a new TransUnion survey , 42% of millennials (born 1982-2000) are delaying buying a home because of the December 2016 interest...Read More
&nbsp
MBS Day Ahead: Bond Markets Asks: Should I Stay or Should I Go?
4/27/2017 8:06 AM
Posted To: MBS CommentaryAnother day, another chance for bond markets to assess whether they should re-enter the previous 2017 range (or "post-election" range). This is marked by 10yr yields of roughly 2.3-2.6%, but given that we're so close to one of the range boundaries, it's worth noti...Read More
&nbsp
Another Plan Emerges for Fannie/Freddie Reform
4/26/2017 4:15 PM
Posted To: MND NewsWireLast week, with considerable fanfare , the Mortgage Bankers Association released its plan for reforming the housing finance system, including a resolution of the nine-year old federal conservatorship of the government sponsored enterprises (GSEs) Fannie Mae and Freddie Mac. This week ICBA, which re...Read More
&nbsp
CoreLogic Expects Reauthorization, Maybe Even Reform, of Flood Insurance Program
4/26/2017 4:14 PM
Posted To: MND NewsWireAlthough it features a rather shameless pitch to play a major role in a reorganized National Flood Insurance Program (NFIP), CoreLogic has published, in its Insights blog, some reassurance for homeowners living in flood-prone areas. Stuart Pratt, Senior Vice President for Government and Industry Re...Read More
&nbsp
MBS RECAP: Bonds Bounce Back Before and After Tax Plan
4/26/2017 4:14 PM
Posted To: MBS CommentaryToday's main event was the release of the Trump administration's new tax plan. Markets didn't go overboard in their expectations of major revelations and excruciating details. That turned out to be an ideal approach as there weren't any major revelations or excrucia...Read More
&nbsp
Mortgage Rates Hold Ground After Tax Plan Release
4/26/2017 2:59 PM
Posted To: Mortgage Rate WatchMortgage rates were relatively unchanged today, but only after averaging the disparate changes from various lenders. That means some lenders are in much better shape versus yesterday while others are noticeably worse. This sort of disparate movement isn"t typical of mortgage rates ...Read More
&nbsp
Falling Rates Stoke Refinancing
4/26/2017 9:04 AM
Posted To: MND NewsWireMortgage application volume rose during the week ended April 21, solely from a significant increase in refinancing. The Mortgage Bankers Association (MBA) said its Market Composite Index, a measure of application volume, was up 2.7 percent on a seasonally adjusted basis from the week ended April 14...Read More
---