Dependable and Accurate Appraising in Middle Georgia
You need a real estate appraisal Service that is backed by the experience of thousands of appraisals in the Middle Georgia area. You need Hester Appraisals & Consulting.
We specialize in appraising:
Single Family Residences (including executive homes, farms, and lake front homes)
2-4 Family Residences
Vacant Land (residential lots to multi-thousand acre tracts)
Commercial Properties (including churches, apartment complexes, professional offices, convenience stores, etc.)
We provide a variety of appriasal services
Mortgage Lending (Conventional, FHA, & USDA)
REO and Foreclosure
Relocation Appraisals (ERC)
Appraisal Reviews
Pre-construction
Pre-listing Services (for home owners and real estate sales persons)
House Measuring Service
PMI Removal
Estate Settlement
Divorce Settlement
Trusts
Debt Assistance
You need an appraisal company that uses all available resources for real estate sales information. Hester Appraisals uses the local multiple listing service as well as multiple sales databases for assured access to the most relevant information available.
You need an appraisal company that has built its reputation by providing the best appraisal service in the Middle Georgia area. You need an appraisal service that communicates with you through every step of the appraisal process. By doing so, we can assure that your appraisal needs are accurately met in a timely manner.
Your business will clearly benefit in service, time, and profits by having Hester Appraisals serve your appraisal needs.
Fill out the form below so you can get started using the most comprehensive appraisal service in Middle Georgia.
Real Estate appraisers Member: Dublin, GA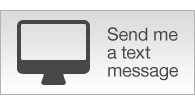 Today's Rates
| Mtg Loan | Rate | APR |
| --- | --- | --- |
| 30-yr Fixed | 4.15% | 4.29% |
| 15-yr Fixed | 3.35% | 3.53% |
| 1-yr Adj | 2.74% | 3.4% |
* national averages
Got a Question?
Do you have a question relating to real estate appraisals? We can help. Simply fill out the form below and we'll contact you with the answer, with no obligation to you. We guarantee your privacy.
Mortgage And Real Estate News:
&nbsp
MBS RECAP: Week Ends Roughly Where it Began, with Bonds Drifting
2/17/2017 3:17 PM
Posted To: MBS CommentaryFor all the sturm and drang seen in the middle of the week, trading levels somehow managed to hit today's 3pm close almost perfectly in line with Monday morning's levels. As expected, Monday and Friday were relative non-events, given that neither contained any interesting d...Read More
&nbsp
Mortgage Rates Slightly Lower to End Week
2/17/2017 2:13 PM
Posted To: Mortgage Rate WatchMortgage rates moved lower for a 2nd straight day. This helps undo virtually all of the damage done by the first 3 days of the week. In other words, today"s rates are right in line with last Friday"s after having been noticeably higher for the past 4 days. There were no significant...Read More
&nbsp
GSE Profits Put Taxpayers More Than $78 bln Ahead
2/17/2017 1:21 PM
Posted To: MND NewsWireFannie Mae and Freddie Mac (the GSEs) each reported positive financial results for the fourth quarter of 2016. The two have posted nearly uninterrupted quarterly profits, (Freddie Mac had a net loss of $354 million in the first quarter of 2016) since 2012. Under the conservatorship agreement, net p...Read More
&nbsp
Product, Appraisal News; Upcoming Events; FHA/NHF/Sapphire Drama; SoFi, Altisource, Blackstone
2/17/2017 9:31 AM
Posted To: Pipeline PressIn lender and regulator news, SoFi (Social Finance) is reportedly close to raising $500 million in fresh funds from an investor group led by Silver Lake & SoftBank. Bloomberg reported that during an earnings call this week Blackstone Mortgage Trust plans to expan...Read More
&nbsp
17 Percent of Consumers Unaware That Mortgages Involve Closing Costs
2/17/2017 8:40 AM
Posted To: MND NewsWireDespite the regulations imposed by the Truth-in-Lending/RESPA Integrated Disclosure (TRID) rules and disclosure forms in October 2015, some homebuyers still say their final closing costs caught them by surprise . Some appear to have been unaware that closing costs were even required. ClosingCorp, a...Read More
&nbsp
NAR Releases New Measure of Affordability
2/17/2017 8:30 AM
Posted To: MND NewsWireThe National Association of Realtors ® and on-line real estate marketplace have unveiled a new housing affordability model . The model uses data on mortgages, state-level income information, and real estate listings to derive two measures of availability and affordability. The data results firs...Read More
&nbsp
Lower FICO Scores - A Harbinger of Hope?
2/17/2017 7:56 AM
Posted To: MND NewsWireWhat is that cloud of dust in the distance? Is it a bird, a plane? We mix our popular culture references, but maybe it is a faint signal of approaching looser lending standards. Ellie Mae"s Origination Insight Report for January reports a fairly significant drop in the FICO scores of closed loans, ...Read More
&nbsp
MBS Day Ahead: Bonds Favor Range-Bound Neutrality Ahead of 3-Day Weekend
2/17/2017 7:39 AM
Posted To: MBS CommentaryIt's a real dud of a day in terms of excitement on the event/econ calendar. There are no significant economic reports and no potentially market-moving Fed speeches (Mester speaks at 8pm--too late to move markets--not to mention that her stance wouldn't surprise anyone). Thi...Read More
&nbsp
MBS RECAP: Bonds Bounce Back, But Why?
2/16/2017 4:38 PM
Posted To: MBS CommentaryAs far as bond market rallies go, today's was one of the most mysterious in recent memory. Several conclusions will have to be jumped to in order to assign any semblance of causality. One of the best, simplest arguments for latent bond market strength is the fact that the risk ...Read More
&nbsp
Mortgage Rates Finally Find Some Traction
2/16/2017 3:51 PM
Posted To: Mortgage Rate WatchAfter spending the past 5 business days moving higher, mortgage rates finally found their footing today. The improvement came in phases, with today"s first round of rate sheets only marginally better than yesterday"s. Bond markets (which underlie rate movement) surged into stronger...Read More
---