Dependable and Accurate Appraising in Middle Georgia
You need a real estate appraisal Service that is backed by the experience of thousands of appraisals in the Middle Georgia area. You need Hester Appraisals & Consulting.
We specialize in appraising:
Single Family Residences (including executive homes, farms, and lake front homes)
2-4 Family Residences
Vacant Land (residential lots to multi-thousand acre tracts)
Commercial Properties (including churches, apartment complexes, professional offices, convenience stores, etc.)
We provide a variety of appriasal services
Mortgage Lending (Conventional, FHA, & USDA)
REO and Foreclosure
Relocation Appraisals (ERC)
Appraisal Reviews
Pre-construction
Pre-listing Services (for home owners and real estate sales persons)
House Measuring Service
PMI Removal
Estate Settlement
Divorce Settlement
Trusts
Debt Assistance
You need an appraisal company that uses all available resources for real estate sales information. Hester Appraisals uses the local multiple listing service as well as multiple sales databases for assured access to the most relevant information available.
You need an appraisal company that has built its reputation by providing the best appraisal service in the Middle Georgia area. You need an appraisal service that communicates with you through every step of the appraisal process. By doing so, we can assure that your appraisal needs are accurately met in a timely manner.
Your business will clearly benefit in service, time, and profits by having Hester Appraisals serve your appraisal needs.
Fill out the form below so you can get started using the most comprehensive appraisal service in Middle Georgia.
Real Estate appraisers Member: Dublin, GA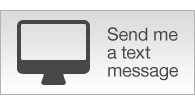 Today's Rates
| Mtg Loan | Rate | APR |
| --- | --- | --- |
| 30-yr Fixed | 4.08% | 4.21% |
| 15-yr Fixed | 3.34% | 3.52% |
| 1-yr Adj | 2.74% | 3.4% |
* national averages
Got a Question?
Do you have a question relating to real estate appraisals? We can help. Simply fill out the form below and we'll contact you with the answer, with no obligation to you. We guarantee your privacy.
Mortgage And Real Estate News:
&nbsp
MBS RECAP: Bond Markets Cry Wolf, This Time For Real?
12/2/2016 4:17 PM
Posted To: MBS CommentaryLet's change up the old fairy tale. Bond markets have been cried wolf on a few recent occasions. In my version of the fairy tale, "crying wolf" is equivalent to saying "hey guys, there are no wolves around, so it's safe to come out and play." Anyone who ...Read More
&nbsp
Mortgage Rates Bounce Lower Despite Jobs Report
12/2/2016 3:19 PM
Posted To: Mortgage Rate WatchMortgage rates erased yesterday"s losses after today"s jobs report, though not necessarily because of it. The Employment Situation (affectionately referred to as "the jobs") is traditionally one of the biggest sources of market movement. So when rates make a big move following the ...Read More
&nbsp
FHA Loan Limits Increased
12/2/2016 8:27 AM
Posted To: MND NewsWireThe Federal Housing Administration (FHA) has now joined the Federal Housing Finance Agency in raising the dollar limits for loans that qualify for FHA guarantees. Last week FHFA raised limits for Fannie Mae and Freddie Mac loans to 424.100, a number which forms a basis for some of the FHA changes ....Read More
&nbsp
Agency"s Future up For Grabs; Loan Amount Changes - FHA"s 2017 Levels
12/2/2016 8:24 AM
Posted To: Pipeline PressPlenty of people are on the roads in December, traveling for the holidays. Ever curious about the basic differences between a road, a street, a boulevard, etc.? Well, here is a short, easy description . With 2018 a mere 13 months away, and the new Administration comi...Read More
&nbsp
MBS Day Ahead: Can NFP Help Bond Buyers Catch The Falling Knife?
12/2/2016 7:12 AM
Posted To: MBS CommentaryHave you heard the one about the falling knife? And how no one wants to catch it? That's one of the market's favorite analogies for the fear experienced by potential buyers of an asset whose price has fallen so rapidly that it " surely must entice demand soon." It...Read More
&nbsp
MBS RECAP: Bonds Lose Enough to Wake Up Buyers. Then They Went Back to Bed
12/1/2016 4:44 PM
Posted To: MBS CommentaryBonds began the day in the throes of yesterday's ongoing momentum. There was a bit of a pause during Asian market hours, but European trading quickly pushed US rates to new 2016 highs . Unlike most of the recent selling spree, European rates actually rose more than US rates tod...Read More
&nbsp
Mortgage Rates Surge Above 2-Year Highs
12/1/2016 3:02 PM
Posted To: Mortgage Rate WatchMortgage rates spiked abruptly today, bringing them to the highest levels in well over 2 years . The average lender is now quoting conventional 30yr fixed rates of 4.25% on top tier scenarios with more than a few already up to 4.375%. You"d have to go back to the summer of 2014 to ...Read More
&nbsp
Residential Spending Leads Lackluster Construction Report
12/1/2016 10:43 AM
Posted To: MND NewsWireConstruction spending rose only slightly in October, with residential construction coming in stronger than most other sectors. The Census Bureau said overall spending during the month was at a seasonally adjusted annual rate of $1.172 trillion, up 0.5 percent from September. The September total, or...Read More
&nbsp
UDAAP and Title Webinars; Allied Found Guilty; Lender Rankings
12/1/2016 9:00 AM
Posted To: Pipeline PressNumbers can be deceiving. U.S. Housing and Urban Development (HUD) Secretary Julián Castro announced that public housing developments in the U.S. will now be required to provide a smoke-free environment f or their residents. Secretary Castro said HUD's n...Read More
&nbsp
MBS Day Ahead: Bonds Flirt With Highest Yields Since July 2015
12/1/2016 7:32 AM
Posted To: MBS CommentaryBond markets begin the day still reeling from yesterday's OPEC-driven rout. We noted in yesterday's closing commentary that yields bounced on an ominous floor at at 2.35% (10yr yield). That was ominous because it has been a relevant pivot point , as seen in the chart below....Read More
---