Dependable and Accurate Appraising in Middle Georgia
You need a real estate appraisal Service that is backed by the experience of thousands of appraisals in the Middle Georgia area. You need Hester Appraisals & Consulting.
We specialize in appraising:
Single Family Residences (including executive homes, farms, and lake front homes)
2-4 Family Residences
Vacant Land (residential lots to multi-thousand acre tracts)
Commercial Properties (including churches, apartment complexes, professional offices, convenience stores, etc.)
We provide a variety of appriasal services
Mortgage Lending (Conventional, FHA, & USDA)
REO and Foreclosure
Relocation Appraisals (ERC)
Appraisal Reviews
Pre-construction
Pre-listing Services (for home owners and real estate sales persons)
House Measuring Service
PMI Removal
Estate Settlement
Divorce Settlement
Trusts
Debt Assistance
You need an appraisal company that uses all available resources for real estate sales information. Hester Appraisals uses the local multiple listing service as well as multiple sales databases for assured access to the most relevant information available.
You need an appraisal company that has built its reputation by providing the best appraisal service in the Middle Georgia area. You need an appraisal service that communicates with you through every step of the appraisal process. By doing so, we can assure that your appraisal needs are accurately met in a timely manner.
Your business will clearly benefit in service, time, and profits by having Hester Appraisals serve your appraisal needs.
Fill out the form below so you can get started using the most comprehensive appraisal service in Middle Georgia.
Real Estate appraisers Member: Dublin, GA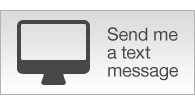 Today's Rates
| Mtg Loan | Rate | APR |
| --- | --- | --- |
| 30-yr Fixed | 3.48% | 3.59% |
| 15-yr Fixed | 2.76% | 2.91% |
| 1-yr Adj | 2.74% | 3.4% |
* national averages
Got a Question?
Do you have a question relating to real estate appraisals? We can help. Simply fill out the form below and we'll contact you with the answer, with no obligation to you. We guarantee your privacy.
Mortgage And Real Estate News:
&nbsp
New DU Version Enhances use of Trended Credit
9/27/2016 9:38 AM
Posted To: MND NewsWireFannie Mae has announced the implementation of a new version of its automated underwriting system . The company said Version 10.0 of Desktop Underwriter (DU) "provides more simplicity and certainty to lenders through the use of trended credit data for enhanced credit risk assessment and new automat...Read More
&nbsp
Versus Inflation, Home Price Increases Are Unsustainable -Case-Shiller
9/27/2016 9:35 AM
Posted To: MND NewsWireWhile the annual gains in its nationwide index accelerated slightly in July the S&P CoreLogic Case-Shiller 10- and 20-City Composite Indices showed a slight slowing on an annual basis. The U.S. National Home Price Index, covering all nine U.S. census divisions showed prices rising 5.1% over the...Read More
&nbsp
Events From Coast to Coast; New LO comp Plan; All-Cash Deal Stats
9/27/2016 8:48 AM
Posted To: Pipeline PressThe media, both social and unsocial, are filled with thoughts about the presidential debate last night. Housing was not an issue, since, overall, things are pretty good. But let's start with something non-mortgage with a favorite trivia question. Who is buried ...Read More
&nbsp
MBS Day Ahead: Bonds Follow Europe; Debate of Little Consequence
9/27/2016 8:35 AM
Posted To: MBS CommentaryHeading into last night's presidential debate, there had been a small amount of buzz among market participants about the potential ifs and thens. The baseline assumption was that if Trump was perceived to have won the debate, it would be bad for stocks and potentially good for ...Read More
&nbsp
MBS RECAP: Week Starts Strong as Bonds Move Further (Back) Into Range
9/26/2016 3:57 PM
Posted To: MBS CommentaryUp until roughly September 9th, yields had been holding inside a narrow, consolidating range for nearly 3 months. They've since spent most of the past two weeks in higher territory and only began reentry on Thursday and Friday of last week. When yields break outside this sort o...Read More
&nbsp
Mortgage Rates Match September Lows
9/26/2016 2:50 PM
Posted To: Mortgage Rate WatchMortgage Rates were lower again today, marking the 4th straight day of improvements and the 8th day without a meaningful increase. This brings the average lender back in line with levels seen on September 7th. Before that, you"d have to go back at least to early August to see anyth...Read More
&nbsp
One Price Index Shows Long-Expected Price Slowdown
9/26/2016 1:27 PM
Posted To: MND NewsWireBlack Knight Financial Services released its Home Price Index (HPI) report for July on Monday and, unlike reports from CoreLogic and the Federal Housing Finance Agency (FHFA) reports for the month (the fourth report, the CoreLogic Case-Shiller indices is due out on Tuesday) it shows a distinct slow...Read More
&nbsp
August New Home Sales Retrench but Still Solid
9/26/2016 10:00 AM
Posted To: MND NewsWireAfter a spectacular run for new home sales in July, it was anticipated that August activity would be considerably more modest. While sales did retrench from the post-crash highs reached the previous month (which improved even further when revised), the August numbers still came in above analysts" e...Read More
&nbsp
MBS Week Ahead: Could This Really Be The Big Bounce?
9/26/2016 9:10 AM
Posted To: MBS CommentaryIt seems that money managers and financial journalists will not relent in their calls for US bond yields to have reached a long-term floor this summer and to now be in the process of moving inevitably higher. That's a fear that's much easier to have when bonds have been mov...Read More
&nbsp
Thornburg, Sindeo, and Caliber News; DU 10.0 Changes; Freddie to Tweak Underwriting?
9/26/2016 8:33 AM
Posted To: Pipeline PressTonight we can all watch a big job interview on TV at 9PM ET. And whether it is money or other things, sometimes you if don't ask for it, you won't get it. When Andrew Carnegie, who said, "He who dies rich, dies disgraced," sold his steel comp...Read More
---